Murph, grrrahllll...she says in possum language...I don't normally come into town on a Saturday. I came into town in order to cook a lunch, which was then cancelled. (No, not at
the cafe
; one of the odd jobs I do is cooking restricted-diet feasts in private homes. You can still order a good, though probably gluten-based, lunch at the cafe.) So here I am, still behind the e-mail, with some faint hope of catching up...actually if another paid writing job comes in that's even better. Categories: Animals, Books, Etiquette, Fashion, Food, Health, Outrage, Politics, Virginia, Writing.
Animals
Mudpie's Human drew a pretty picture, but...is that a cat? Puzzle: how do we
know
it's meant to be a cat?
http://www.mochasmysteriesmeows.com/2017/01/colorful-caturdayart.html
Anyway, that makes it a colorful cat day at Petfinder: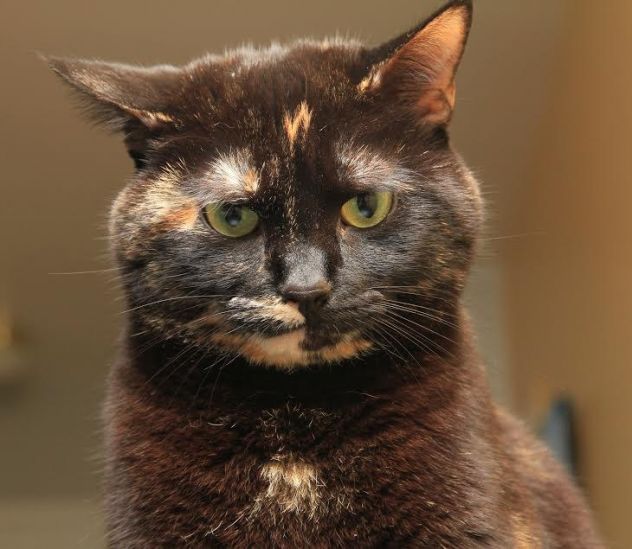 Frita from Arlington is a polydactyl social cat (like our Heather) who travels with her foster daughter Shelia: https://www.petfinder.com/petdetail/28700506 . There are more photogenic cats in D.C. area shelters, but if you want an incredible once-in-a-lifetime pet like the ones you're not sure you believe I'm writing nonfiction about, I'd recommend adopting Frita. You'll see...conversations with cats are real!
Speaking of horses...Avaaz has circulated some good petitions, and also some very bad ones. The one discussed here is very bad--very, very bad--quintessentially bad, an example of how not to write petitions. Send me a petition as vague and messy as this one if you want your whole organization to be denounced and discredited! I'm linking to it, though, and reminding myself to spend some time researching it next week and possibly write something for Swarm on this topic...partly because we all know the Guardian tends to be biased though well written, as do the U.S. sources Avaaz cited in the e-mail, and I want some more balanced data about the horse abuse story myself.
I've not read this one, either, but a correspondent promises fresh fun facts from U.S. history:
Mr. Brotman is 89 years old...and Mr. Trump is old enough to know that the way we show appreciation of our elders is the way our juniors will soon be showing appreciation of us. I say Mr. Brotman should be the official announcer. Mr. Ray should stand by in case he's needed, and be invited to announce the next big mass-media event if, as we all hope, he's not needed for the inauguration. And so (if he's my kind of man) will Mr. Ray say when this petition reaches his attention.
From a blogger who's obviously under some stress (see below), here's a link roundup of stress-busting techniques:
(2) Call/write/e-mail the Federal Communications Commission (may do some good)
(3) Call/write/e-mail your elected officials (may do some good especially if you live in Illinois)
(4) Set up a temporary site, hub, node, hashtag, etc., for a campaign to identify victims of the phone company outrage and supply them with temporary "burnerphones" (might be an excellent short-term strategy, depending on the location and munificence of your e-friends)
(5) Invite relatives who live in Illinois to spend the winter with you in a warmer place (very good if your relatives happen to be victims)
(6) Take your cell phone and spend the winter with your relatives in Illinois (very good if you can do it in a way that won't cost them money)
(7) Other (please specify):
Tom Woods shared a zinger yesterday:
I left training to be a full-time bill reader in the hands of Providence, this year, and Providence decreed that I should commit to keeping time open for paid writing jobs instead. This does not change the fact that it's that time again. The General Assembly is in session; I will be keeping lis.virginia.gov open in a tab and sharing bills as time allows. For those who've been looking forward to more bill reading, here's a bill Adam Brandon e-mailed to recommend. (Official comment: I trust my elected representatives to do the right thing here.)
If you like scary short stories, remind yourself to watch this page for links.