Categories: Funding, Animals, Christian, Fun Facts, Health, Movies, Phenology, Pictures, Poetry.
Funding
Will Patreon actually bring this site closer to working like a real magazine, collecting readers' $1 or $5 per month? I hope so; that'll bring us close to being able to
pay
for your content and post it in all its beauty, rather than merely linking to it. For $1 you get to take polls and see previews at the Patreon page below, and you get thank-you notes. For $3 Patreon suggested that I promise to follow you on Twitter, which is cool, except I don't spend a lot of actual
time
on Twitter. For $5, however, you get to pick a book I'll discuss here...send a printed book and I'll find something nice to say about it. More and better perks at:
https://www.patreon.com/user?u=4923804
...include that, if you chip in $250, I'll invest in a decent camera and do full-length gorgeous phenology posts. (I've been wanting to do that from the beginning.)
Animals
Mudpie invites humans (actually, she probably intended only
her
human) to play that tickle-me-so-I-can-grab-you game:
http://www.mochasmysteriesmeows.com/2017/01/wordless-wednesday-tortie-licious-tummy.html
So it's a cat day: polychrome and polydactyl cats: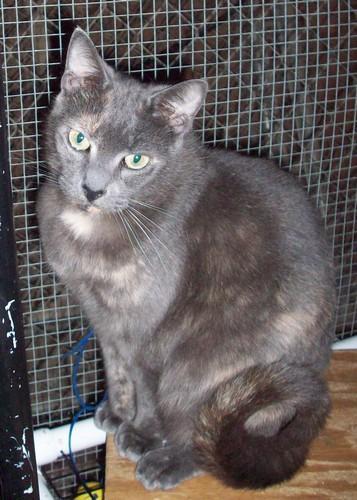 L.T. from Tallahassee... "You, I mean you! Get me out of this cage!" Can't blame her for being impatient after three years in a shelter. Mercy. She walks with a permanent limp, but she can deal with it--why can't the humans? It's not as if she were going to have kittens anyway. https://www.petfinder.com/petdetail/21950406
Smaller animals: Illinois plans a statewide celebration of monarch butterflies:
http://ysabetwordsmith.livejournal.com/4234543.html
Christian
Liz Curtis Higgs on
The Women of Easter
:
http://www.lizcurtishiggs.com/in-praise-of-sisterhood/
Fun
It's
Cracked
, therefore it's snarky, but here are the silly but true stories of six successful
teenaged
inventors.
http://www.cracked.com/article_19601_6-teenage-inventors-that-changed-world.html
Health
Even the McDougalls must eventually slow down. Only one "Advanced Study Weekend" in Santa Rosa is scheduled for this year. Here's one of the featured speakers:
http://us4.campaign-archive2.com/?u=5e58f59d97611f910916b6276&id=5545588090&e=4d57a9fdfb
And tomorrow's "Webinar" is a free-for-all--no assigned reading, just ask John McDougall anything.
Movies
Lenore Skenazy discusses movies that have contributed to our current culture of paranoia:
http://reason.com/archives/2017/01/24/predators-and-popcorn/print
Phenology
Cardinals in Illinois in January? Are they spending the whole winter that far north, these days, or just venturing north during the thaw?
http://ysabetwordsmith.livejournal.com/4234037.html
(It's interesting to remember that an old scientific name for Virginia Red Birds used to be
Richmondena cardinalis
because Richmond, Virginia, used to be the northern border of their range! Those cheerful-looking little birds that sing "Cheer, cheer, cheer" have really thrived in close association with humans; they now live year-round north of the Mason-Dixon Line.)
Pictures
Pursuant to recent discussions of seals and selkies...
http://thevagabondtabby.tumblr.com/post/156320668655/merflk-moodboard-selkies
Poetry
+Martha DeMeo
shares a memorial poem:
http://themarthareview.com/a-beautiful-mother/
Valentine's Day verse in celebration of verbification...and a bonus image of deep pinkness that might or might not belong on a Valentine card, but it's the natural source of (relatively wholesome) annatto food coloring.
http://myrandrspace.blogspot.com/2017/01/verbified-tuesday.html
January poem:
http://ysabetwordsmith.livejournal.com/4233795.html