Happy St. Patrick's Day, Gentle Readers...I had a pretty, summery green dress hanging in the closet this morning, but when I saw the thermometer resting right on the 20-degree mark (20 degrees F approximately equals = -7 degrees C), I decided the green yarn in my blanket-weight shawl would have to do. And today, thanks to a sponsor, you get complete posts...actually, because I also had a poem and the Patreon post of the week to do, you get complete posts tomorrow
too
. Categories: Read This First, Animals, The Economy, History, Yougov.
Read This First
Here's where you click to get more complete Link Logs and articles:
https://www.patreon.com/user?u=4923804
Here's where you click to buy a guest post to put on
your
site:
https://www.fiverr.com/priscillaking
Animals
Despite the shock of seeing the prettiest cat in Atlanta
still
up for adoption when I clicked onto Petfinder...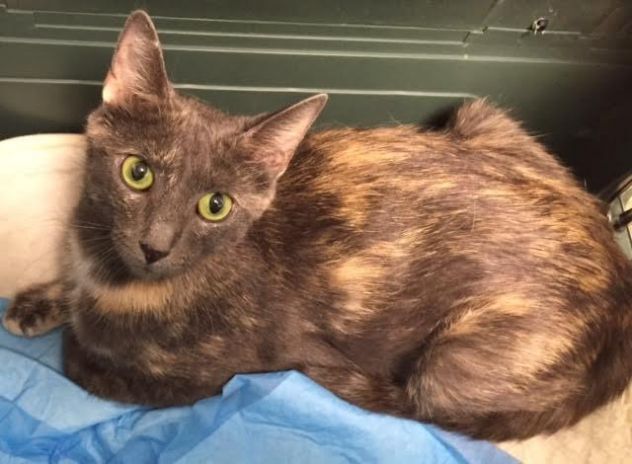 Somebody ought to have adopted this cat-who-resembles-my-Heather-and-poses-even-better by now. I'm tempted to post that Heather "said" to our Atlanta readers, "You can always send her to us if she doesn't work out with you," but that's inaccurate. Heather has nonverbally told me that she thinks the Cat Sanctuary could use a few more cats but she's never expressed any interest in specific cat pictures on a computer screen....cats go by scent and body language, not "looks." Anyway, somebody should give this little Southern Belle the adoration and lap of her own she deserves: https://www.petfinder.com/petdetail/35193756
...it's time this web site Went to the Dogs. In the dog world, at least one three-colored coat pattern is a recognized breed. Non-pedigreed Black & Tan hounds are actually one of the hardiest, healthiest, friendliest, generally nicest types of dogs on Earth...and are highly likely to be euthanized at shelters for that reason: they're not a fancy breed that keeps puppy mills and veterinarians rich, they're a natural breed that thrive on their own and can even go feral and successfully degenerate back into coyotes. Hmm. Let's see how many Black & Tan hounds are up for adoption...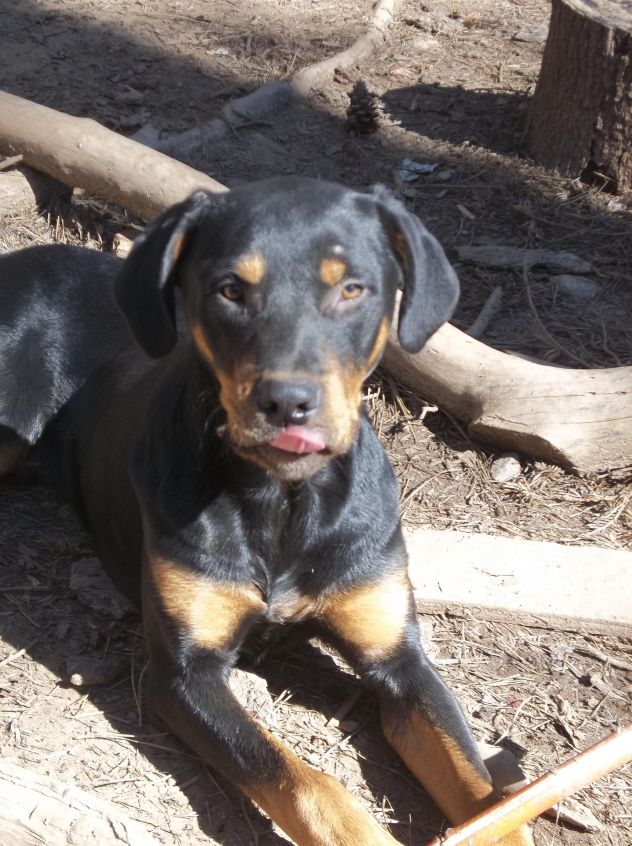 Ricco from Atlanta: https://www.petfinder.com/petdetail/37550943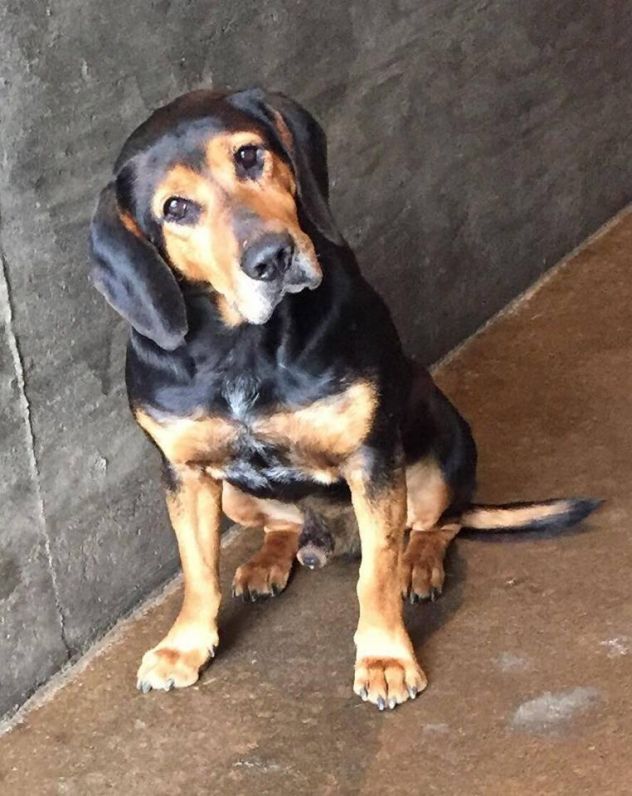 Clyde, like most Washingtonians, is "originally from" some other place, in his case North Carolina: https://www.petfinder.com/petdetail/37132011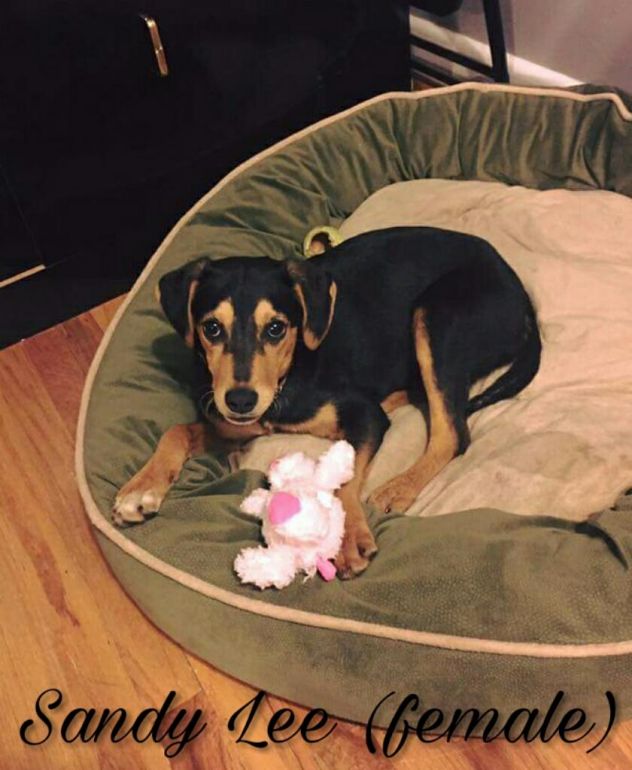 Sandy Lee from New Jersey is just a cute little puppy, but she won't stay little for long. Lab + Black & Tan + who knows what else...she ought to grow into those paws and then some. She's guaranteed friendly with most other dogs, cats, and humans including children. https://www.petfinder.com/petdetail/37510914
Economy, The
Dan Lewis makes it sound as if young men aren't bothering to find jobs because they can stay home and play video games. I suspect the reality is somewhat different: They're applying for jobs online, not getting jobs, and spending the rest of the day playing video games. Well, if Mother and Daddy have unlimited Internet access at home, at least the young men aren't doing their parents any more economic damage; wearing out an existing game box, which if they're lucky will last until they finally find a job, costs less than wearing out Mother's and Daddy's car, or wearing out expensive name-brand-to-impress-friends shoes...as long as the young men are maintaining enough balance of activities to stay fit and healthy, this might be good news.
http://nowiknow.com/the-weekender-march-17-2017/
History
The poem I polished up and sent off this morning was about my favorite Confederate relative, Colonel William Peters. In the quickie overview of history most kids get at school, they're taught that General Lee was too nice to kill noncombatants. He was, but not before Colonel Peters had set him straight about this. Lee had ordered Peters to loot and burn the town of Chambersburg, Pennsylvania. Peters refused. In the poem I consider some probable reasons. Here's an official historical document that's made it into cyberspace...in view of the longer post that went live earlier today, yes, note the Colonel's impressive beard. (He was a relative of mine, but a distant one, as that beard proves.)
http://www.hmdb.org/marker.asp?marker=36079
Yougov
A lot of sites promise to pay you for taking surveys, but either (a) they generate an intolerable burden of spam and nuisance sales calls and possibly even worse (never never never but never give out your real name, home address, home phone number, etc., online), or (b) they don't actually pay, or (c) they don't actually send you surveys. Yougov is the real deal. They pay in giftcards you can use at many popular chain stores, including Wal-Mart and Amazon; I've consistently chosen Michaels giftcards, since I knit, and that's where all my recent yarn purchases have come from. Payment is as reliable as your mail drop is and, since my e-mail spam filters are already on the highest setting, I've never actually seen a single piece of spam related to Yougov activity. You can join Yougov all by yourself, but if you are referred by an existing member of Yougov, such as me, the sponsors will give both you and me some bonus points toward our next shopping spree.
https://today.yougov.com/refer/brglBv6yISldXGeAQbYXBg/